SHOWS WE ATTEND
Please keep checking here to see the shows throughout the country we are attending - Come and see us!
NEC RESTORATION SHOW 22 - 24 MARCH 2019
https://www.necrestorationshow.com/
Welcome to the Practical Classics Classic Car & Restoration Show, with Discovery
Officially the UK's fastest growing classic car show and hailed the 'friendliest of car shows', the Practical Classics Classic Car & Restoration Show, with Discovery, truly is Spring's best classic car show. Taking place in March, this year's show attracted over 28,000 visitors across 3 days, and brought together all aspects of classic motoring. Walking through the halls, visitors were greeted by cars of all marques in various states of repairs; from rusty barn finds, through to concourse quality with everything in between.
HERITAGE TRANSPORT SHOW 6TH APRIL
Saturday 6 April 2019 https://kentshowground.co.uk/heritage-transport-show/
10.00am – 4.00pm The Heritage Transport Show has on display over 700 vehicles including motorbikes, cars, tractors, commercials and many more.
The South East Bus Festival will also be joining us again, proving to be one of the highlights of the Show. The Festival is a firm favourite at the Show and will be featuring a display of over 100 buses and bus related trade stands. Visitors and exhibitors can take advantage of as many free vintage bus rides around the Showground as they like. For more information, visit their Facebook page at www.facebook.com/southeastbusfestival.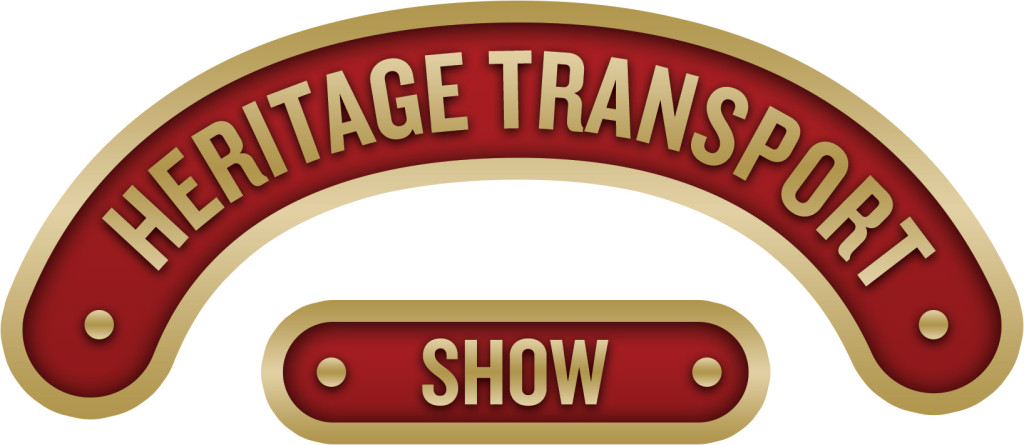 BEAULIEU SPRING AUTOJUMBLE 18 & 19 MAY
SPRING AUTOJUMBLE
https://www.beaulieu.co.uk/events/spring-autojumble/
Celebrating its 25th anniversary this year, the Spring Autojumble is perfect for those with an existing project looking for parts, looking for your next project and of course motoring enthusiasts.
With over 1000 stands and stalls to browse and pick through, you're sure to find the elusive parts required to complete or start that restoration project. Whether you need the smallest nut or washer or are seeking a complete vehicle, all autojumblers will be in their element. There is something for everyone - and plenty of bargains to be had!
Plus, Spring Autojumble also features the growing Land Rover Rummage- a special treat for lovers of this iconic British 4x4.
You can see more photos of last year's event here.
STRUMPSHAW STEAM RALLY 25 26 & 27 MAY
Strumpshaw Steam Engine Rally -
Strumpshaw
Old Hall
Norwich
Norfolk
NR13 4HR
A museum for all to enjoy
Welcome to Strumpshaw Steam Museum! We have Steam Engines, 100-ton working Beam Engines, Narrow Gauge Railway, 1930s Fairground, Mechanical Organs and Memorabilia.
https://www.steamheritage.co.uk/steam-rallies-and-events/event/steam-engine-rally
http://www.strumpshawsteammuseum.co.uk/
TRACTOR FEST 2019 - NEWBY HALL 8 & 9 JUNE
http://www.newbyhall.com/events/tractor-fest-2019/
Tractor Fest is back!
Join us for the biggest Tractor Fest in the North. A two-day festival showcasing thousands of vintage tractors, cars, lorries, stationary engines and motorcycles, which is a great day out for all the family
The UK's leading vintage tractor show, Tractor Fest, being held at Newby Hall over the weekend of 8th and 9th June 2019
Tractor Fest attracts thousands of visitors each year, not just tractor owners, collectors and enthusiasts but families from across the UK for a great day out.
An array of exhibitors will showcase vintage tractors, engines, commercial vehicles, cars and motorcycles from around the UK and Europe.
The popular 'March of the Tractors' will once again start at Newby Hall, following a route into Ripon centre and ending in the market square on Saturday 8th June from 5.30 pm-7.00pm. Shops, cafes and restaurants will stay open to mark the occasion. The sounding of the Ripon Hornblower's horn will send the tractors on their way back to Newby Hall at 7pm.
Other fun activities for families over the weekend include the chance for children to drive mini tractors around a specially constructed track, interactive exhibits and working machinery, as well as trade and food stands.
LLANDUDNO TRANSPORT FESTIVAL SATURDAY MAY 4TH TO MONDAY MAY 6TH
Llandudno Transport Festival 2019 Gwyl Cludiant Llandudno 2019
The Llandudno Transport Festival is held on the sea-front showground in one of the most picturesque bays of the UK. Llandudno is Wales' largest resort and famed for its Victorian style and Edwardian elegance.
The Transport Festival is the largest in Wales and one of the U.K.'s best-loved events. It is held in conjuction with the Victorian Extravaganza. Costume, vintage fairground and a host of attractions combine in a unique annual celebration of transport and entertainment heritage within the town. The two events are linked by a free shuttle-bus service.
1000 ENGINE & VINTAGE RALLY 15TH 16TH JUNE
1000 Engine & Vintage Rally will take place on 15th & 16th June 2019 at
Astle Park Chelford SK11 9AD
The rally has all the usual exhibits Tractors Cars Millitary and commercial vehicles landrovers & Large and minature steam
The rally is renowned for it's club stall where you will always find a bargain or two There are plenty of stalls for everyone not just auto jumble
If you have never been as either a exhibitor or visitor it's well worth a visit and you will be made welcome no matter what type of exhibit you bring or just come for a day out
BANBURY - BLOXHAM STEAM RALLY SAT 29TH - SUN 30TH JUNE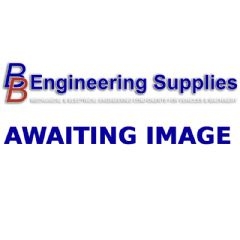 Join us for one of the biggest and best steam shows in the country - it's a great day out for the whole family!
https://www.bloxhamrally.co.uk/
https://www.facebook.com/BANBURYSTEAMRALLY/
WEETING STEAM ENGINE RALLY 19 20 & 21 JULY
Weeting Steam Engine Rally and Country Show
If you are looking for a fascinating and nostalgic family day out, look no further than the Weeting Steam Engine Rally and Country Show. It is sure to appeal to the whole family.
Held annually the third weekend in July, the Rally features massed parades of steam traction engines, steam lorries, vintage tractors, heavy horse and fire engines, plus working steam-powered farmyard machines, a full-sized steam train, a model steam train (which takes passengers round a track) and small steam models.
There are static displays of vintage cars, classic cars, motorbikes, stationary engines, military vehicles and many fascinating exhibits. There are demonstrations of steam ploughing, steam threshing, a steam powered sawmill, stone crushing, mini tractor pulling and farmyard implements of a bygone era. Ploughing and cultivating demonstrations using vintage tractors and horses will be taking place throughout the weekend. http://www.weetingrally.co.uk/
WAR AND PEACE REVIVAL 23RD - 27TH JULY
https://warandpeacerevival.com/
About The War and Peace Revival – 23rd – 27th July 2019 – Show opens to public at 09:00 until 18:00
A five-day military and vintage festival at The Hop Farm, Paddock Wood, Kent, will be packed full of education and entertainment bringing the Dunkirk Spirit to this historic corner of Kent.
Visitors to The War and Peace Revival will be able to catch up with friends while watching the incredible action-packed battle re-enactments – not just a group of people running around playing soldiers but a full-scale choreographed battle to give you a taste of the action at the Front! Get right up close to the action, but through a safe and vehicle-free zone. Thousands of military vehicles are expected to gather at the new venue from around the world representing the armies of the 20th century. Look out for tanks, artillery, armoured and amphibious vehicles, cars, Jeeps, bicycles and motorbikes, emergency and commercial vehicles – and lots more. Living History scenes will provide a unique picture of life in conflict with depictions from WW1 to the present – see the British living in trenches, GIs in Vietnam, Russians relaxing with an accordion after a hard day in battle, or Germans plotting their next moves! At all times our re-enactors will adhere to a strict moral code in their displays.
Trade stalls will give collectors and shoppers the opportunity to browse through marquees packed full of treasures including militaria, antiquities, vehicle parts, books, memorabilia, clothing and uniforms and all manner of essential finds for the discerning enthusiast – everything from a shirt button to a tank! For the modellers, an extensive display of some top class models will be on display, bringing enthusiasts from around the world – and the craftsmen are always willing to share their knowledge and experience. For modellers, The War and Peace Revival is a unique opportunity to see the full-sized versions of their models just by walking outside!
BEAULIEU INTERNATIONAL AUTOJUMBLE 7TH & 8TH SEPTEMBER
Join us for the iconic and double-award winning International Autojumble on 7th & 8th September; the biggest outdoor sale of motoring items this side of the Atlantic.
With over 2000 stands at this signature Beaulieu event, each one groaning with all kinds of vintage and classic motoring ephemera, it is often said "If you can't find it at Beaulieu it doesn't exist!"
The International Autojumble is regarded as the place to locate and purchase even the most elusive motoring parts, accessories, automobilia, literature, tools and clothing. There is something for everyone - and plenty of bargains to be had!
You can see more photos of last year's event here.
https://www.beaulieu.co.uk/events/international-autojumble
4X4 SPARES DAY NEWBURY 7TH APRIL
Newbury showground, Chieveley, Berkshire, RG18 9QZ 1/2 Mile from M4, Junction 13, well signposted.
Largest Land Rover Autojumble in Europe plus large Vintage Spares Section alongside, over 800 plus traders usually attend!
Long established large International event, come along for a day out looking around lots of stalls.
Plots outdoors from £30 prebooked or £35 on the day, admit 1 vehicle with/without a trailer plus 2 adults.
Plots indoors in the hall, 6m x 5m drive in plots from £35 prebooked or £40 on the day, admit 2 adults.
Traders from 7am - 9.30am, public 10am - 2pm, £7 per adult, under 15s free, free parking, dogs welcome.
Saturday set up by prior arrangement, traders book instantly online or download a booking form by clicking the link above or visiting
INTERNATIONAL CLASSIC MOTORCYCLE SHOW 27 & 28TH APRIL
This year's Carole Nash International Classic MotorCycle Show is planned to be another jam-packed two-day affair. There are few places in the world where classic bike enthusiasts can go and enjoy so much in one place at one time, which is what makes Stafford unique! This year we are celebrating 100 years of the TT races, with a spectacular line-up of current and past riders, and the machines that rode them to victory. Big names including Ian "Hutchy" Hutchinson, Tom and Ben Birchall, Alex George, Jim Redman and not forgetting our very own resident MC, Steve Plater.
Among the many highlights will be several hundred trade stands and autojumble plots in every corner of the venue, offering all the bits and pieces you could possibly need. There's also plenty to see on club stands, in private entry displays and outside in the Classic Racer GP Paddock, Classic Dirt Bike Experience and classic motorcycle cavalcade. Bonhams' will be holding their biggest ever auction across two-days, offering more than 300 lots for sale.
https://www.staffordclassicbikeshows.com/april/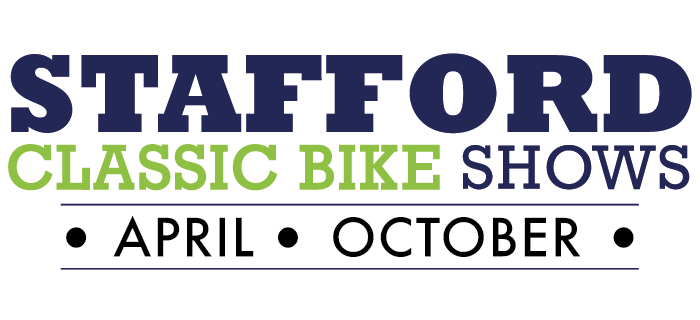 DONCASTER MODEL ENGINEERING & ENGINEERING SHOW 10 11 & 12 MAY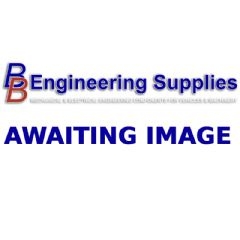 Come and enjoy a great day out at the 26th National Model Engineering and Modelling Exhibition here at Doncaster Racecourse, our NEW and EXCITING venue since 2016. The Racecourse is ideally located in the heart of the UK, within easy reach of Doncaster Railway Station, Robin Hood Airport, and with excellent road links – get directions here. http://www.thedoncastershow.com/
Now in our 26th year we are once again looking forward to being supported by a huge number of individuals, clubs and societies from around the country.
DUNCOMBE PARK - STEAM RALLY 6TH & 7TH JULY

Duncombe Park

The Great Yorkshire Traction Engine Club, Duncombe Park Steam Rally 2019 will be on July 6th & 7th and will once again be held in the magnificent suroundings of Duncombe Park, Helmsley.
The event attracts 35+ full size steamers, 40+ miniatures, more than 60 Commercials, 150+ Tractors & stationary engines & 170 Vintage Cars & motorcycles. Several organs, models, working area, crafts, trade stands, refreshments, licensed bar with evening entertainment, Can-Can dancers & fair ground are also amongst the attractions. www.gytec.weebly.com
STROUD VINTAGE TRANSPORT & ENGINE CLUB SHOW 3RD TO 5TH AUGUST
A Vintage Celebration with Something for Everyone!
2-4 August 2019 will see the Stroud Vintage Transport & Engine Club (SVTEC) stage the Annual Gloucestershire Vintage and Country Extravaganza at South Cerney Airfield in Cirencester, Gloucestershire. The show is widely regarded as one of the biggest and best Steam, Vintage and Countryside events in the UK and attracts thousands of exhibitors and visitors from across the country whilst actively raising thousands of pounds for both national and regional charities.

ASTLE PARK TRACTION ENGINE RALLY 10TH 11TH AUGUST
10th & 11thAugustAstle Park Traction Engine Rally
Venue: Chelford, Cheshire, SK11 9AQ Public Opening Times: Saturday 9am – 11pm, Sunday 10am – 5pm https://www.eventbrite.co.uk/e/astle-park-traction-engine-rally-buy-tickets-tickets-42192299303

Since the 1960s the Astle Park Traction Engine Rally has been one of the leading outdoor shows in South Cheshire. Set in magnificent parkland and centrally located this iconic event attracts a large annual following. The spectacular Saturday night firework display is one of the highlights over the weekend.
Event Description: Anticipated attractions include: 60 x Steam Engines, 400 x Classic Cars, 250 x Vintage Commercials, 60 x Land Rovers, 250 x Classic Motorcycles, 150 x Tractors, Stationary Engines, Miniature Steam Engines, Military Section, Model Boat Display with Pool, Main Arena Displays, Miniature Railway, Saturday night Firework Display, Trade Stands, Craft & Fine Food Marquee, Autojumble Stands, Fairground, Public Camping, Licensed Bar & Catering Outlets.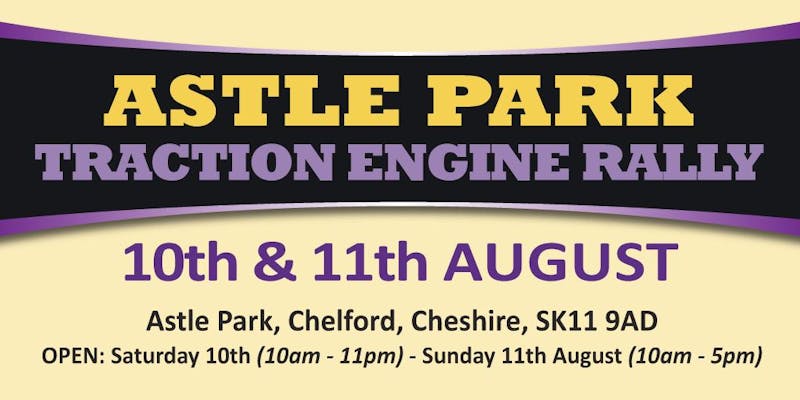 LINCOLNSHIRE STEAM & VINTAGE RALLY 17TH & SUNDAY 18TH AUGUST
Lincolnshire Steam and Vintage Rally 2019 Saturday 17th and Sunday 18th August 2019 County Showground A15 Lincoln LN2 2NA
The Lincolnshire Steam and Vintage Rally is held on the Lincolnshire Agricultural Society's county showground on the weekend before the late summer Bank Holiday. The showground is located approximately 4 miles north of Lincoln on the A15, all entrances to the showground are sign-posted. These entrances are off the A1500 Tilbridge Lane and not the A15. For those of you who use satellite navigation the postcode is LN2 2NA.
THE GREAT DORSET STEAM FAIR 22ND - 26TH AUGUST
If you're looking for an excellent fun and action packed day out for all the family, you'll love the Great Dorset Steam Fair. Traditionally this English fair is held at the village of Tarrant Hinton, near Blandford Forum in the heart of the beautiful Dorset countryside. Further directions are superfluous. Just find the village on the map, head in that direction and follow everyone else to the show. https://www.gdsf.co.uk/
From small beginnings this annual event has become one of the favoured places for those interested in how people lived, worked and played in bygone years and it is now widely recognised as "THE" National Heritage Show as well as being regarded as the leading show of its type in the World. The spectacle covers an enormous showground, at over 600 acres being one of Europe's largest outdoor event locations. 2019 sees the show in its 51st year.
NEC CLASSIC CAR SHOW 8 - 10TH NOVEMBER
WELCOME TO THE LANCASTER INSURANCE CLASSIC MOTOR SHOW 2019, WITH DISCOVERY
The biggest and best Classic Car Show in the UK! https://www.necclassicmotorshow.com/

Joining together classic car enthusiasts from all over the UK and beyond, the 2018 classic car show graced the halls of Birmingham's NEC once again. Covering over one million square feet – that's about 18 football pitches - more than 3,000 iconic classic and vintage cars plus motorbikes were showcased this year! The Classic Motor Show bought together the UK's leading classic car dealers who offered a wealth of marques to suit all needs and pockets. A diverse mix of rare and loved motors spanning more than 100 years were shared with us by the dedicated members of 300 clubs, making this year's show the WORLD's largest gathering of classic vehicle clubs. Celebrating 'the best of the best' from the UK classic car club scene, this year's grand final of the Meguiar's Club Showcase was not to be missed with a 1964 Volkswagen Type 1 Beetle winning the trophy! The UK's biggest indoor Autojumble was a haven of car parts and spares for anyone working on their vehicle, as well as 500 specialist automotive exhibitors and traders offering a mix of products and services. Those that joined were immersed in stunning classics, fantastic features, one of the most high-profile classic car auctions with Silverstone Auctions, all in the presence of motoring celebrities including The Wheeler Dealers and many more. It was a truly magnificent season finale of the motoring calendar which welcomed 71,000 passionate motoring enthusiasts!
NEWARK VINTAGE TRACTOR & HERITAGE SHOW 9 & 10TH NOVEMBER
Newark Vintage Tractor & Heritage Show 2018
The Newark Vintage Tractor & Heritage Show has become "the end of season show to attend" for exhibitors, traders and visitors. Part of the attraction of our show is that it is staged in our extensive suite of heated halls, here at the Newark Showground.
The show offers a wide range of attractions for all the family, from the interspersed mix of trade stands and exhibits to craft stalls and the Native and Rare Breed Exhibition.
How to get Here https://newarkvintagetractorshow.com/
The Newark Vintage Tractor & Heritage Show takes place at Newark Showground which is very easy to get to being just 1.5 miles from the A1.

Travelling By Car
Access can be from the A46, but the ideal approach is from the A17 which allows a longer build of traffic onto the 20 acre South-Eastern runway. The Newark Showground is only 1.5 miles from the A1 and offers many facilities and will be very well signposted over the Show Weekend.

Sat Nav Postcode: NG24 2NY
Click here for a map
Visitor Opening Times
Saturday 9am – 5pm and Sunday 9am – 3.30pm