SHOWS WE ATTEND
Please keep checking here to see the shows throughout the country we are attending - Come and see us!
TRACTOR FEST NEWBY HALL 9TH - 10TH JUNE 2018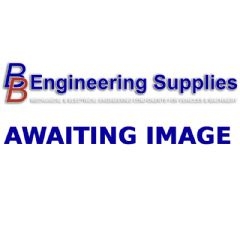 Tractor Fest is back!
Join us for the biggest Tractor Fest in the North. A two-day festival showcasing thousands of vintage tractors, cars, lorries, stationary engines and motorcycles, which is a great day out for all the family
The UK's leading vintage tractor show, Tractor Fest, being held at Newby Hall over the weekend of 9th and 10th June 2018
Tractor Fest attracts thousands of visitors each year, not just tractor owners, collectors and enthusiasts but families from across the UK for a great day out.
An array of exhibitors will showcase vintage tractors, engines, commercial vehicles, cars and motorcycles from around the UK and Europe.
Date/Time
Date(s) - 09/06/2018 - 10/06/2018
10:00 am - 5:00 pm
Location
Newby Hall
BEAULIEU SPRING AUTOJUMBLE 19TH & 20TH MAY 2018
Sister to the iconic and world-famous International Autojumble, the Spring Autojumble is perfect for those with an existing project looking for parts, looking for your next project and of course motoring enthusiasts.
With thousands of stands and stalls to browse and pick through, you're sure to find the elusive parts required to complete or start that restoration project. Whether you need the smallest nut or washer or are seeking a complete vehicle, all autojumblers will be in their element. There is something for everyone - and plenty of bargains to be had!
Plus, Spring Autojumble also features the growing Land Rover Rummage- a special treat for lovers of this iconic British 4x4.
You can see more photos of last year's event here.
1000 ENGINE & VINTAGE RALLY 16TH & 17TH JUNE 2018
1000 Engine & Vintage Rally Astle Park Chelford SK11 9AD
Gates open 9am - 5pm each day Admission £5.00 under 12's free http://www.1000engines.co.uk


ALL ENQUIRES TO Tina Staton Tel: 01260 281378
Directions http://www.1000engines.co.uk/map.html

History of the Rally
The purpose of the Rally, when started in 1985, was to get the engine numbers to 1,000 (hence the name). This has never been achieved with just engines. We have had more than 1,000 exhibits each year but still long for 1,000 stationary engines. With your help we may be able to achieve this one day. We appeal to all engine owners to get to our ultimate goal of 1,000 stationary engines.

Since moving from Tatton Park to our present site at Astle Park, Chelford we have grown to the size we are today. As well as being a Stationary Engine Rally we try to put on a show that is suitable for all the family, young and old (and those in the middle).
BANBURY STEAM SOCIETY 23RD & 24TH JUNE
BANBURY STEAM SOCIETY THE ORIGINAL BLOXHAM RALLY

50th ANNIVERSARY Sat 23rd - Sun 24th June 2018 10am-5pm http://www.banbury-rally.co.uk/


Full-size Hurricane aircraft with ground crew.
Licensed bar and food.
Cars, commercials, motorcycles and military.
DUNCOME PARK STEAM RALLY 7TH & 8TH JULY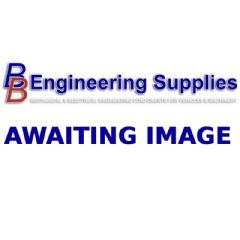 The Great Yorkshire Traction Engine Club, Duncombe Park Steam Rally 2018 will be on July 7th & 8th commemorating 100 years since the end of the great war and will once again be held in the magnificent suroundings of Duncombe Park, Helmsley.
The event attracts 40+ full size steamers, 40+ miniatures, more than 60 Commercials, 120+ Tractors & stationary engines & 170 Vintage Cars & motorcycles. Several organs, models, working area, crafts, trade stands, refreshments, licensed bar with evening entertainment, Can-Can dancers & fair ground are also amongst the attractions.
​We also have ample Caravan & camping spaces available. https://gytec.weebly.com/ https://www.facebook.com/duncombeparktractionenginerally?fref=ts

WEETING STEAM ENGINE RALLY & COUNTRY SHOW 20TH 21ST & 22 JULY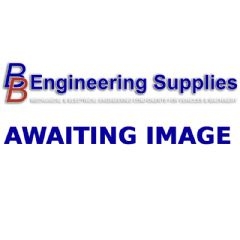 Weeting Steam Engine Rally and Country Show
If you are looking for a fascinating and nostalgic family day out, look no further than the Weeting Steam Engine Rally and Country Show. It is sure to appeal to the whole family.
Held annually the third weekend in July, the Rally features massed parades of steam traction engines, steam lorries, vintage tractors, heavy horse and fire engines, plus working steam-powered farmyard machines, a full-sized steam train, a model steam train (which takes passengers round a track) and small steam models.
There are static displays of vintage cars, classic cars, motorbikes, stationary engines, military vehicles and many fascinating exhibits. There are demonstrations of steam ploughing, steam threshing, a steam powered sawmill, stone crushing, mini tractor pulling and farmyard implements of a bygone era. Ploughing and cultivating demonstrations using vintage tractors and horses will be taking place throughout the weekend.
http://www.weetingrally.co.uk/
https://www.facebook.com/WeetingRally/
GLOUCESTERSHIRE VINTAGE & COUNTRY EXTRAVAGANZA 3RD - 5TH AUGUST
The Gloucestershire Vintage & Country Extravaganza is an annual event which returns to South Cerney Airfield, near Cirencester on the weekend of Friday 3rd August - Sunday 5th August 2018 and is the largest show of its kind still run entirely by volunteers. Each year the show features the popular Steam Arena, with non-stop steam demonstrations and literally thousands of vintage vehicles from classic cars, tractors, commercial vehicles, vintage bus and coaches, motorcycles, scooters, traction engines, miniature steam, industrial trucks, military vehicles, caravans to emergency vehicles. Plus a Countryside Arena featuring dog shows, ferret racing, rare breeds, animal conservation, alpacas, shire horses, horse logging, falconry displays to children's pony rides.
The shows goal has always been to give the best value for money family day out in Gloucestershire, with something for all of the family to enjoy. The show has evolved allot over the past 40 years, but the mission remains the same - to inform, educate, entertain and celebrate our unique transport history and the preservation of historical vehicles, and plans for the 2018 event are well underway.
https://www.facebook.com/GloucestershireVintageandCountryExtravaganza?ref=hl
ASTLE PARK TRACTION ENGINE RALLY 11TH & 12TH AUGUST
ASTLE PARK TRACTION ENGINE RALLY CHELFORD, CHESHIRE, SK11 9AD
http://outdoorshows.co.uk/astle-park-traction-engine-rally/
Since the 1960s the Astle Park Traction Engine Rally has been one of the leading outdoor shows in South Cheshire. Set in magnificent parkland and centrally located this iconic event attracts a large annual following. The spectacular Saturday night firework display is one of the highlights over the weekend.
The event will consist of Steam Engines, Fairground Organs, Classic Cars & Commercials, Vintage Tractors, Classic Motorcycles, Stationary Engines, Trade Stands, Autojumble, Craft & Food Marquee, Fairground, Arena Attractions, Catering & Licensed Bar.
WHAT'S ON http://outdoorshows.co.uk/astle-park-traction-engine-rally/

LINCOLNSHIRE STEAM & VINTAGE RALLY 18TH - 19TH AUGUST
Lincolnshire Steam and Vintage Rally 2018 County Showground A15 Lincoln LN2 2NA Saturday 18th and Sunday 19th August http://www.lsvr.org/

Over 1500 exhibits expected- Free Car parking - Old-time Fair - Refreshments and Licensed Bar
The Lincolnshire Steam and Vintage Rally is held on the Lincolnshire Agricultural Society's county showground on the weekend before the late summer Bank Holiday. The showground is located approximately 4 miles north of Lincoln on the A15, all entrances to the showground are sign-posted. These entrances are off the A1500 Tilbridge Lane and not the A15. For those of you who use satellite navigation the postcode is LN2 2NA.
https://www.facebook.com/Lincolnshiresteamrally/

SHREWSBURY STEAM RALLY 26TH - 27TH AUGUST
BEAULIEU INTERNATIONAL AUTOJUMBLE 1ST & 2ND SEPTEMBER
BEAULIEU INTERNATIONAL AUTOJUMBLE THE BIG ONE!
Join us for the iconic and world-famous International Autojumble; the biggest outdoor sale of motoring items this side of the Atlantic.
With over 2000 stands at this signature Beaulieu event, each one groaning with all kinds of vintage and classic motoring ephemera, it is often said "If you can't find it at Beaulieu it doesn't exist!"
The International Autojumble is regarded as the place to locate and purchase even the most elusive motoring parts, accessories, automobilia, literature, tools and clothing. There is something for everyone - and plenty of bargains to be had!
You can see more photos of last year's event here. https://www.beaulieu.co.uk/events/international-autojumble/features/